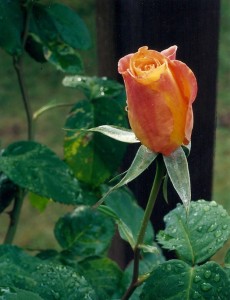 If you love taking flower photographs but struggle with getting great flower photos, then here are some flower photo tips that can help.
1) Focus on the Detail
Always pay close attention to detail and look for slight imperfections in the flower or background. Look for tree branches, distracting backgrounds or anything that could take away from the flower. You also want to look for opportunities where you can have contrasting colors in your picture. This could be anything from having a yellow flower against a field of bright green grass or a blue sky.
2) Lighting is Key
Look for times of the day when there is great lighting with no harsh shadows or bright sunshine. The two best times of day for taking pictures are the hour after dawn and the hour before sunset. You can also get good lighting on overcast days when there is bright light with no direct sunlight. You should also be careful to avoid casting any shadows on the flower while taking your pictures. And if the flower is back lit, make sure to use a lens shade or a broad brimmed hat to prevent lens flare (light directly entering the lens).
3) Wind is Not Your Friend
Avoid breezy or windy days like the plague. Anytime you're taking flower photographs, you need a still, calm day. The calmest time of day is at dawn so if you can't shoot at that time, you may want to consider using a wind break. All it takes is the slightest breeze to move a flower which is one reason flower photography can be so tricky.  However, if the flower is moving slightly you can compensate for it by changing your camera setting which we'll talk about next.
4) Check Your Camera Settings
Make sure you are using the right camera settings. Unfortunately, this is a common cause of bad flower photos. Depending upon how close of a picture you want, set your camera to either macro or portrait mode if you're using an automatic. Or, if you're using manual settings choose a wide aperture (small F Stop number) to sharpen the focus on the flower and blur the background.
5) Pretty Up Your Flower
Look for things on the flower that may not be noticed until the picture is enlarged. Look for small pieces of dirt, small insects (unless you want them in your picture) and ripped or damaged petals.  If the flower has any dust or aphids on it, brush off the flower with a soft brush (artist or make up brush). If there are any damaged or ragged petals look to see if the flower would look better without them. Normally if you have to remove more than one petal, it's best to find another flower. And if you want to have a "dewy" look to your flower, try spraying the flower with a mist of water.
6) Know Your Angle
Anytime you're photographing a flower, you want to get a unique angle that best displays the flower. This could involve shooting from above the flower or lying on the ground or some angle in between. But whatever vantage point you take, make sure you take time to consider how you want to compose your shot.  Just like any other type of photography, composition is always "king" when it comes to taking extraordinary pictures.
Have fun using these 6 flower photo tips and don't forget to share your flower photographs with others by framing them for all to see!