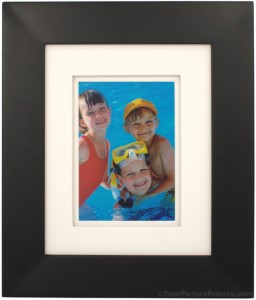 Nothing beats the warmth and beauty of wood, and this line of Archival Wood Picture Frames is proof.
We are proud and pleased to offer this distinguished collection of archival wood frames. Elegant, dramatic, traditional, classic and timeless, this line has everything you are looking for in a fine wood picture frame. Each frame in this collection comes with an Archival 4 ply Frost colored mat, archival 2 ply mount board and UV glass so you can be assured your precious photographs will be protected from environmental damage and will look their best for generations.
The Casa Archival Black Picture Frame shows off elegance with its thin design and deep gallery profile. Paired with a double 4 ply mat, this matte black frame will easily become a favorite.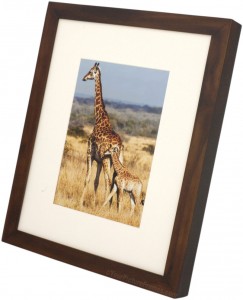 If you prefer traditional, the Tribeca Collection is a narrow flat top design that pairs beautifully with the 4 ply mat. Whether you choose the matte black finish or the rich walnut finish, this narrow wood frame has something for everyone.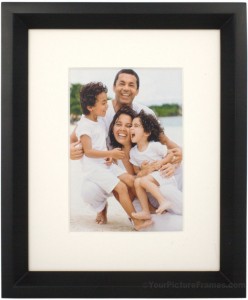 Another striking beauty is the Mesa Archival Black Picture Frame with its dramatic angled profile and matte black finish. It has a double 4 ply mat and spacer to add interest and extra depth to your photo display.
These archival picture frames are museum quality frames because they consist of a complete archival system. It comes with Archival UV glass to protect against damaging UV rays, an archival mat and an archival mount board to protect against environmental toxins from degrading your picture and vertical and horizontal hanging hardware.